Over the past eleven years, VersionOne has surveyed thousands of professionals practicing agile, making the State of Agile Report the largest, longest running, most widely cited agile survey in the world. The 11th annual report includes insights on the most used agile tools, agile maturity in organizations across the world, and challenges faced when scaling agile.
Here are the Top Ten insights from the 11th Annual State of Agile Report.
1. Agile adoption is still growing — While 94% of respondents said their organizations practiced agile, they also stated that more than half of their organizations' teams are not yet practicing agile. 80% of respondents also said their organization was at or below a "still maturing" level with agile.


COMPANY ADOPTION REASONS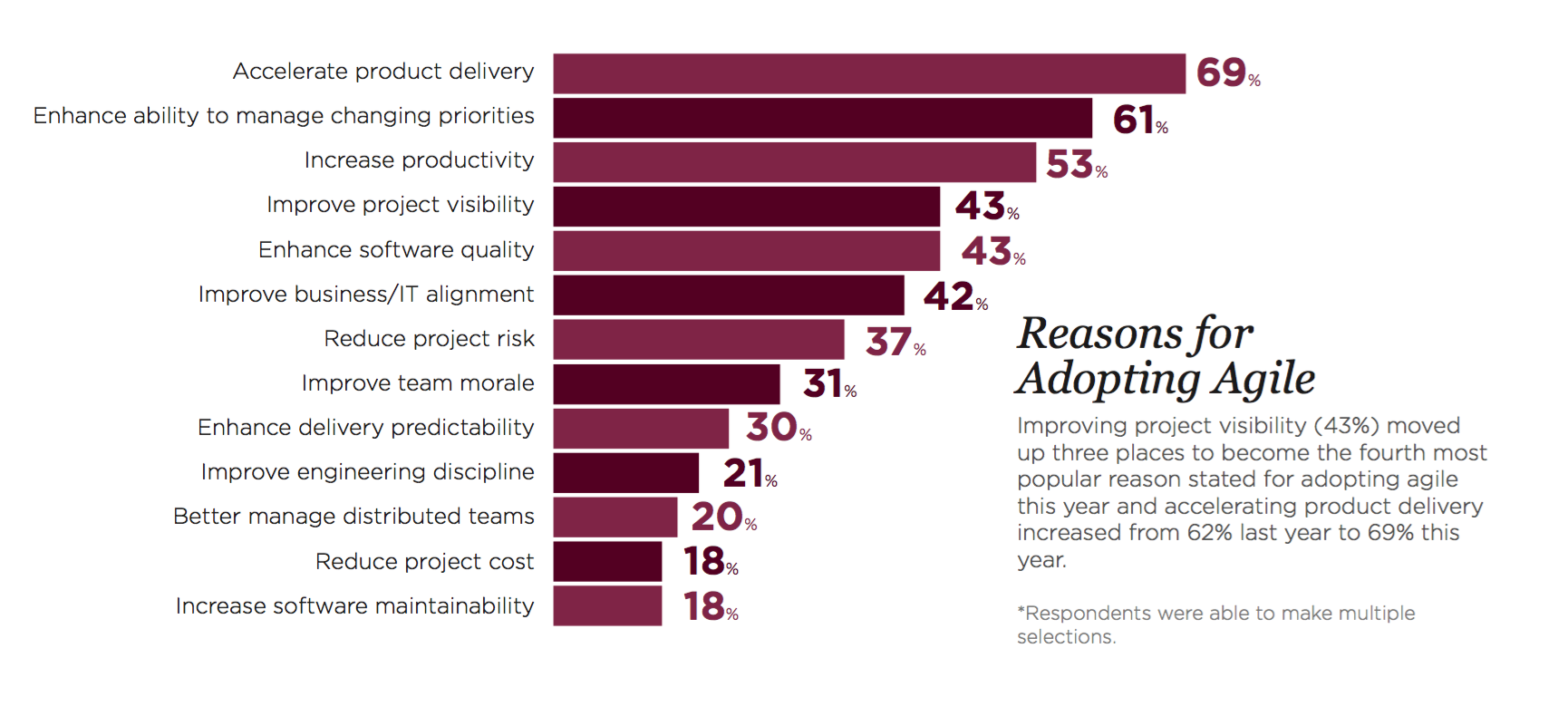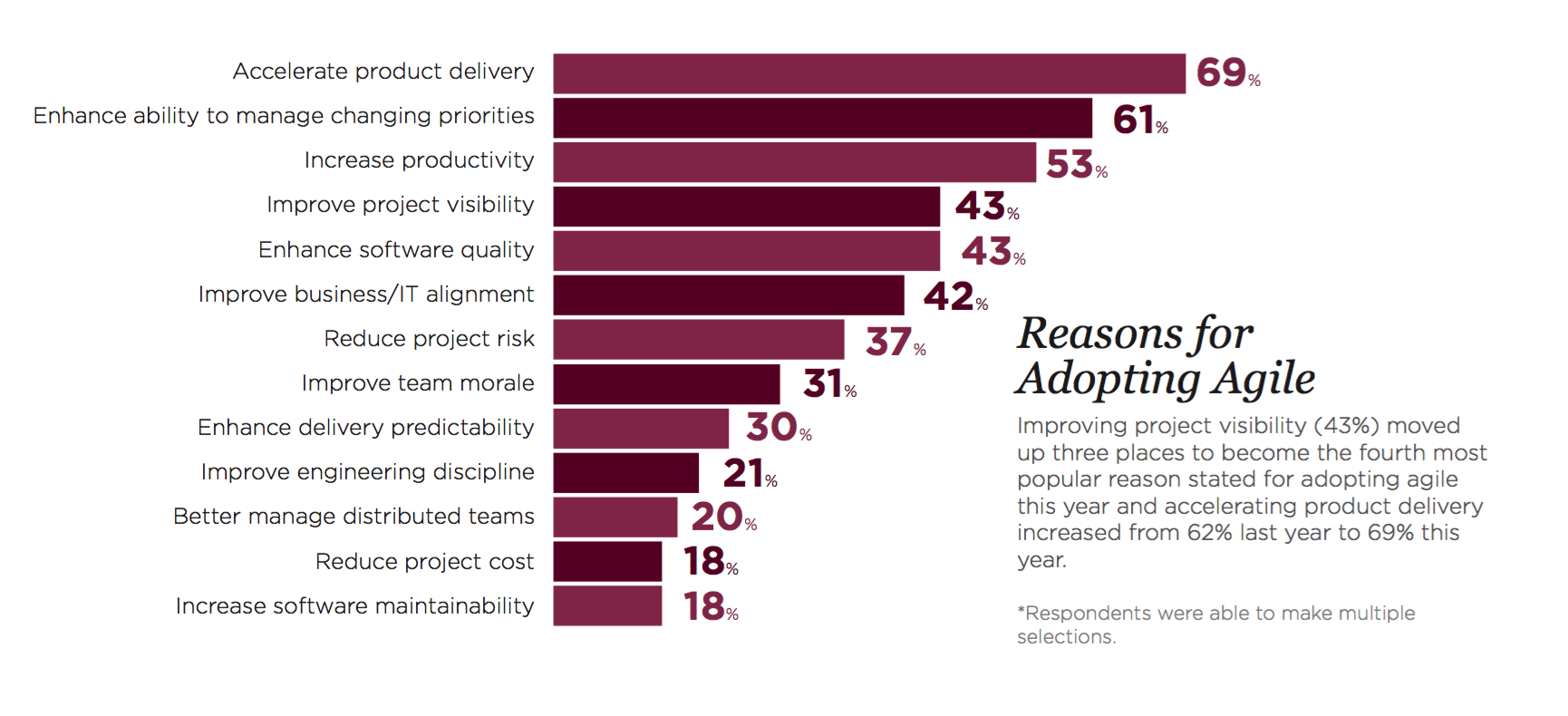 2. Enterprise agility is increasing —Enterprise agility is growing throughout organizations and across almost all industries at an accelerated rate.
3. Organizations are succeeding with agile — 98% of respondents said that their organization has realized success from agile projects.
4. Measuring enterprise agility with business value — One of the most notable trends from the survey is the importance of measuring how much business value your organization is delivering. This year business value has become a much more popular measure of an agile initiative's success.
5. There is misalignment between agile initiative and project measurements — The report highlights a significant inconsistency between how more strategic areas of the enterprise measure success and how success is measured at the team level.
6. Organizations are investing in DevOps — The report states that 71% of respondents' organizations have current or planned DevOps initiatives.
7. XP engineering practice use prevalent despite methodology decline — While the usage of XP as an independent methodology continues to decrease, the practices associated with XP are still prevalent.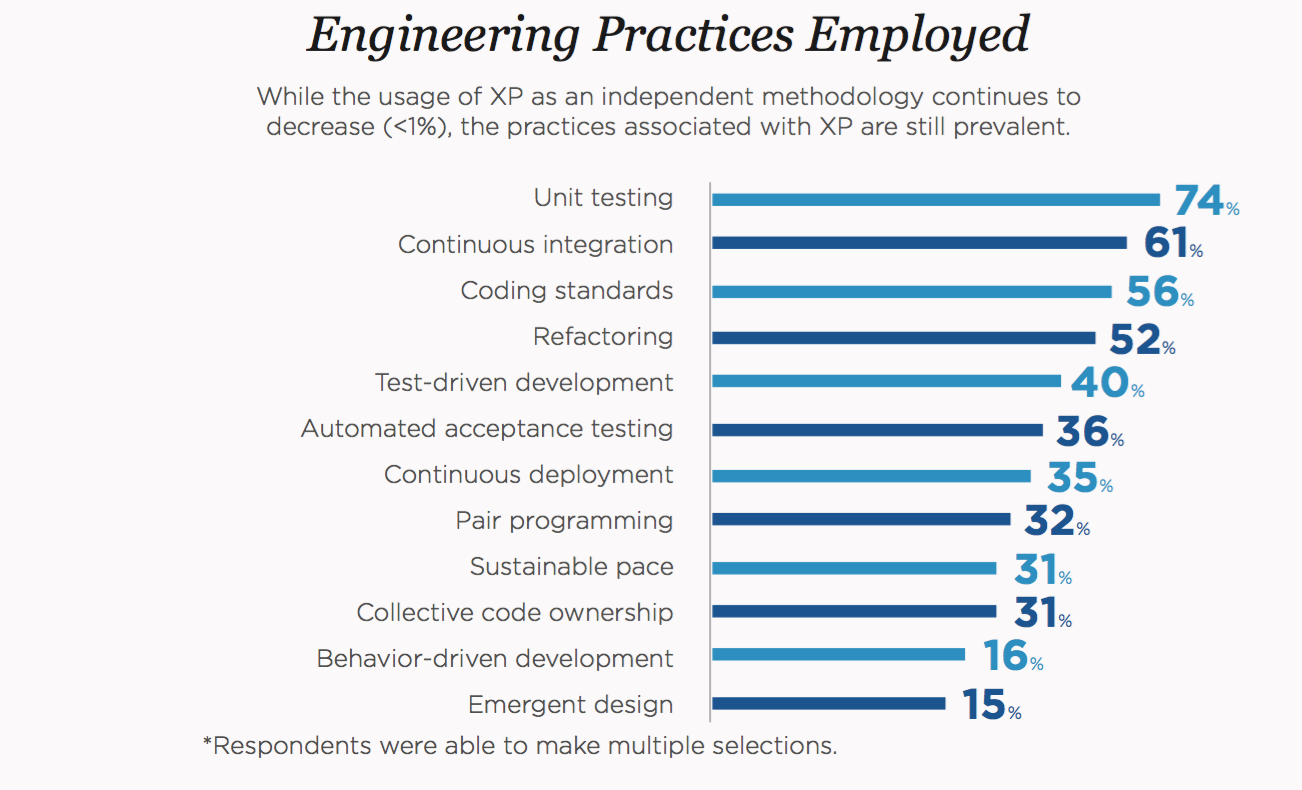 8. SAFe® is the most popular scaling method — For the first year SAFe has overtaken SCRUM/SCRUM of SCRUMS to be the scaling method most cited by respondents.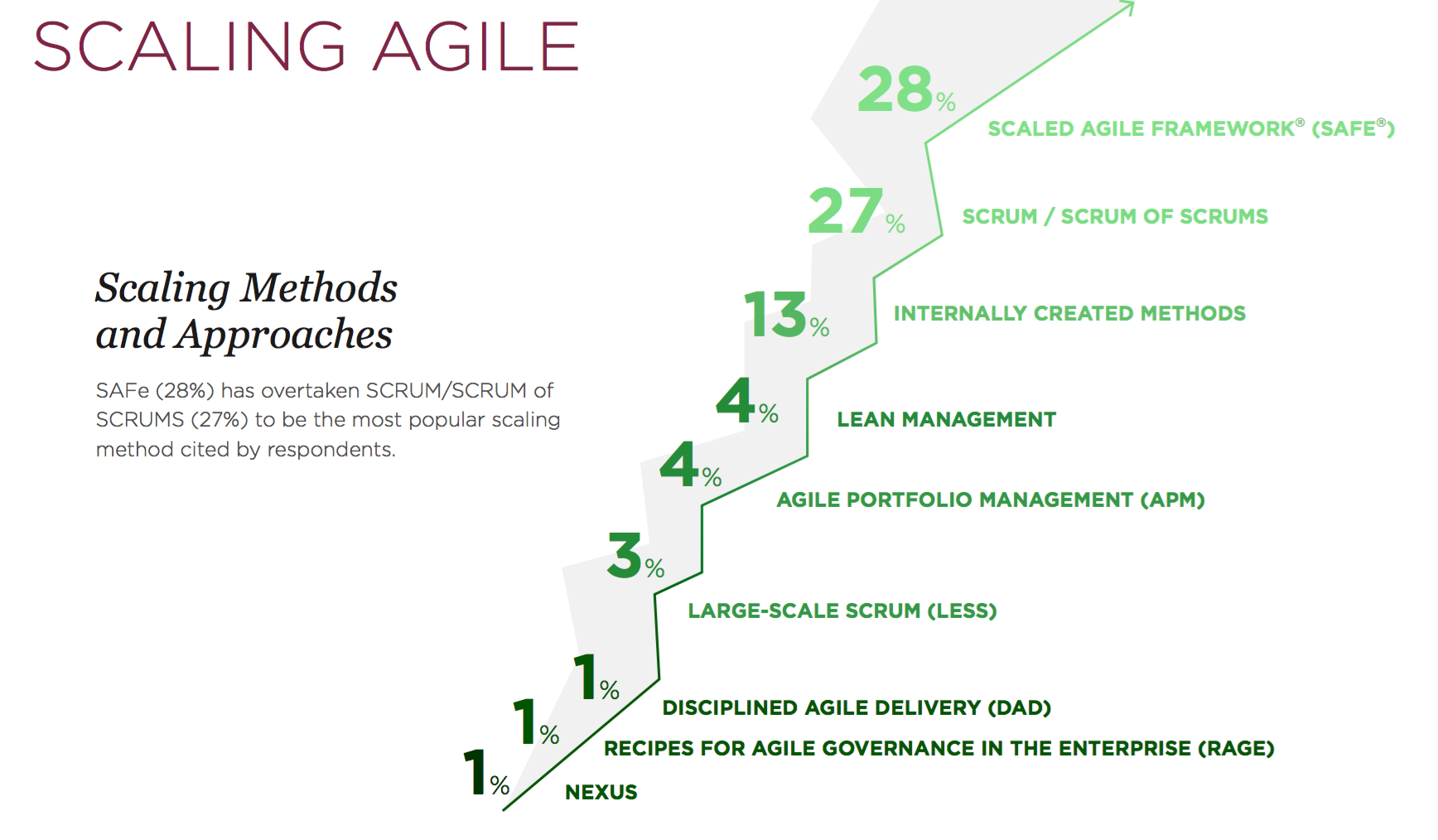 9. The benefits of agile are worth the investment — The report makes clear that there are many reasons for improving agility. Respondents stated that the top benefits of adopting agile were accelerated delivery, better project visibility, improved team productivity, and management of changing priorities.
10. Self-sufficiency is key to successfully scaling agile — The top 5 tips sited for successfully scaling agile indicate organizations need to have internal support, consistence processes and implementation of a common tool across teams.


For more insights, get the full State of Agile Report at www.stateofagile.com or download it via this link versionone-11th-annual-state-of-agile-report
For more insights in the Scaled Agile Framework; please join the Training Leading SAFe (in Dutch language), June 15th-16th Utrecht. For more information, click here
https://qiqqer.com/wp-content/uploads/2017/05/Schermafbeelding-2017-05-09-om-10.46.24-e1494321587894.png
500
856
Corine Van Drunen
http://qiqqer.com/wp-content/uploads/2018/10/logo-QiQQER-Kleur-def.png
Corine Van Drunen
2017-05-09 09:08:34
2017-05-09 10:11:27
Annual State of Agile Report: SAFe #1 in Scaling Methods